The Open Dutch Laser Master Championship 2021 will be held in Hoorn from 13 – 16 May 2021.
Dutch Laser Master Champions 2020
Dutch Laser Master Standard Champion 2020 Eduardo van Vianen from WSV Braassemermeer and Dutch Laser Master Radial Champion 2020 Martijn van der Pol from KWV Loosdrecht.
Check also the results and image pages from the top menu.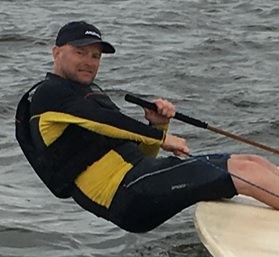 Foto Eduardo: Thom Touw / Foto Martijn: Thom van der Pol

Let op! Controle door het watersportverbond
For Dutch sailors: Beste Laser zeilers, Als je aan zeilwedstrijden mee wilt doen dan dien je aan verschillende eisen te voldoen. Zie: wedstrijddocumentatie-zeilen Conform nationale bepalingen bij RvW 46 en 47 dient het wedstrijd comité zich ervan te overtuigen dat aan deze verplichtingen zijn voldaan. Zeilers die niet aan de verplichtingen voldoen zullen derhalve helaas niet mee kunnen doen aan het ONK Laser Masters.