The Open Dutch Master Championship 2022 will be held on the Braassem in Roelofarendsveen  from 26 – 29 May 2022. 
Next to the social program mentioned in de NOR, the restaurant in the club house will offer a "dish of the day" for only 14,00 euro per person.
On thursday 26th: Lasagna bolognese or vega with a fresh salad. On friday 27th: Chicken curry with rice and fresh salad.
PS: The diner menu on saterday evening is an hot and cold buffet:
Types of bread and baguette tapenade and herb butter, garlic olives
Salad bar with raw food, potato salad, coleslaw, pasta salad
Tomato/cucumber salad, French green salad
Potato gratin and rice 
Coq o vin, beef stew, chicken in satay sauce 
Ice cold festive dessert
Dutch Master Champions 2021
Dutch Masters ILCA7 Champion 2021 Lorenzo Cerretelli (ITA) from YC Punta Ala, Dutch Masters ILCA6 Champion Rinse Ubbink from VWDTP and Dutch Masters ILCA6 Women Champion Zilla Fokke from GWV de Vrijbuiter
Check also the results and image pages from the top menu.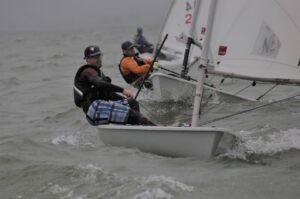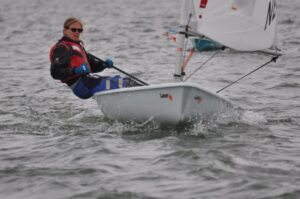 Foto's Marianne Lenos                                                                                       
Let op! Controle door het watersportverbond
For Dutch sailors: Beste masters zeilers, Als je aan zeilwedstrijden mee wilt doen dan dien je aan verschillende eisen te voldoen. Zie: wedstrijddocumentatie-zeilen   Conform nationale bepalingen bij RvW 46 en 47 dient het wedstrijd comité zich ervan te overtuigen dat aan deze verplichtingen zijn voldaan. Zeilers die niet aan de verplichtingen voldoen zullen derhalve helaas niet mee kunnen doen aan het ONK masters.